Lynne Twist
Lynne Twist is a co-founder of Pachamama Alliance and founder of the Soul of Money Institute.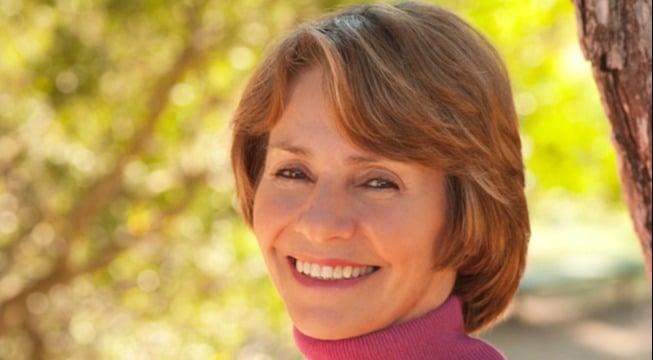 Co-founder and Board Member of Pachamama Alliance
In 1995, a group of people—including John Perkins, Bill Twist, and Lynne Twist—answered a call from the Amazon rainforest and Mother Earth herself. At the invitation of leaders of the Achuar Indigenous people of Ecuador, they traveled to their Amazon home to learn more about this imminent call. The Achuar shared with them the urgent threat to Achuar lands and culture, their vision for self-determination, and a request for allies from around the world who would "change the dream of the modern world" by shifting its culture of over-consumption to a culture that honors and sustains life.
This group committed to a partnership with the Achuar, and upon their return to the United States, co-founded Pachamama Alliance to carry this commitment out.
To date, Lynne is a Pachamama Alliance board member and fundraiser. She also leads journeys into the Amazon rainforest through the Pachamama Journeys program.
A Global Citizen
From working with Mother Teresa in Calcutta to the refugee camps in Ethiopia and the threatened rainforests of the Amazon, Lynne's on-the-ground work has brought her a deep understanding of the social tapestry of the world and the historical landscape of the times we are living in. Her 40+ years of global work are testament to her commitment to alleviating poverty and hunger, and supporting social justice and environmental sustainability.
Her journey has led to features in over 10 films, including: "The Shift" (Michael Goorjian, 2010), "Crude Impact" (James Jandak Wood, 2006) and "Women of Wisdom and Power" (Lili Fournier, 2000) and "Money & Life" (Katie Teague).
In addition, she has been interviewed by dozens of media outlets including The Huffington Post, Mehmet Oz Radio, Oprah and Friends Radio, NPR, The Chicago Tribune, The San Francisco Chronicle and PBS.
A Powerful Voice
Lynne is a regular keynote speaker at institutions and conferences around the globe.
A sought-after speaker, Lynne travels the world giving keynote presentations and workshops for conferences including: United Nations Beijing Women's Conference, Nobel Women's Conference on Sexual Violence, State of the World Forum Conference, Alliance for a New Humanity Conference with Deepak Chopra, Synthesis Dialogues with His Holiness the Dalai Lama and the Governor's Conference on California Women, among others.
In addition, she has co-presented and shared the stage with some of today's most influential thought leaders including: Angeles Arrien, Marianne Williamson, His Holiness the Dalai Lama, F.W. de Klerk, Stephen Covey, Riane Eisler, Deepak Chopra, Barbara Marx Hubbard, Jane Goodall, Jean Houston, Roshi Joan Halifax and Archbishop Desmond Tutu.
Founder of the Soul of Money Institute
In 2003, Lynne founded The Soul of Money Institute. The Institute is a center for exploring and sharing the best practices, theories, and attitudes that enable people to relate to money and the money culture with greater freedom, power, and effectiveness.
Lynne's book, The Soul of Money, is an exploration of the connection between money and leading a fulfilling life. This compelling and fundamentally liberating book shows us that examining our attitudes toward money—how we earn it, spend it, invest it, and give it away—can offer surprising insight into our lives, our values, and the essence of prosperity. Through moving stories and practical principles, Lynne demonstrates how we can replace feelings of scarcity and guilt with experiences of sufficiency and freedom.
In this book and its audio CD workshop, "Unleashing the Soul of Money," Lynne shares from her own life and work a journey illuminated by remarkable encounters with the richest and poorest people on earth, from the famous (Mother Teresa and the Dalai Lama) to the anonymous but unforgettable heroes of everyday life.
Co-Author and Contributor
Lynne has also contributed chapters to more than ten books, including:
Women of Courage: Inspiring Stories from the Women Who Live Them, Katherine Martin (New World Library, 1999)
Nonprofit Management 101: A Complete and Practical Guide for Leaders and Professionals, Darian Rodriguez Heyman (Jossey-Bass, 2011)
Einstein's Business: Engaging Soul, Imagination, and Excellence in the Workplace, Dawson Church, Ph.D. (Elite Books, 2007)
Birth 2012 and Beyond: Humanity's Great Shift to the Age of Conscious Evolution, Barbara Marx Hubbard (Shift Books, 2012)
She has also written numerous articles for RSF Quarterly, Fetzer Institute, Noetic Sciences Quarterly, and YES! Magazine, among others.
Transformation and Fundraising Consultant
Lynne's ideas help transform our perspective on abundance, gratitude, generosity, and what is 'enough.' Her work is based upon the following principles:
Prosperity flows from sufficiency — the recognition of enough.
Each individual makes a difference.
What we appreciate appreciates.
Collaboration generates prosperity.
Our legacy is what we live—not what we leave.
Gratefulness is the heart of generosity.
Global citizenship is the natural outcome of an awakening consciousness.
Through the Soul of Money Institute, Lynne has worked with over 100,000 people in 50 countries in board retreats, workshops, keynote presentations, and one-on-one coaching in the arenas of fundraising with integrity, conscious philanthropy, strategic visioning, and having a healthy relationship with money.
Public Recognition
Lynne's work around the world earned her an Honorary Doctor of Humane Letters from Centenary College, and numerous awards including the:
United Nations Woman of Distinction award, honoring her work to end world hunger
Purpose Prize Fellow
Humanitarian of the Year Award from Youth at Risk
Humanitarian of the Year Award from the City of Fairfield, Iowa
Heroes of the 21st Century award from the Social Venture Network
Entrepreneurs' Award from Katalysis Partnership
Rainforest Champion Award from the Rainforest Actions Network
Nautilus Book Award
New Dimension Broadcaster Award
Ella Baker Center for Human Rights Award for Breakthrough Visionary Leadership
Associations and Memberships
Lynne's work as a global citizen encompasses membership in a prestigious group of social profit and nonprofit boards including the Fetzer Institute, The Institute of Noetic Sciences and Bioneers.
Lynne is also a member of the Association of Fundraising Professionals, The Social Venture Network and The National Society of Fundraising Executives; and serves as an advisory board member for the California Institute of Integral Studies, Global Youth Action Network, The International Museum of Women and The Center for Partnership Studies, among others.