Community-Based Tourism
Engage in community-based tourism in Ecuador and around the world. Value people over profit, and help sustain indigenous communities while experiencing another culture and another way of being.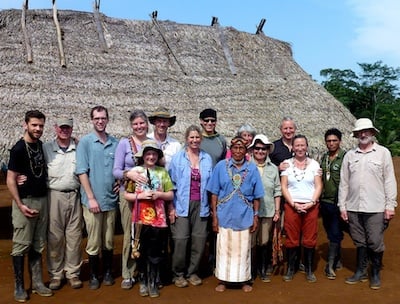 What is Community-Based Tourism?
The Achuar are a group of indigenous peoples of the Amazon Basin, currently numbering around 6,000. Their ancestral lands - nearly 2 million acres in all - straddle the modern borders of Ecuador and Peru, a remote area that has allowed them to preserve their way of life with little outside influence or colonization.
The Achuar in the Ecuadorian Amazon invite small groups of visitors into a cultural immersion of their land and traditions so as to inspire a shift in the modern world's habit of consumption that drives the development threatening their existence.
Community-based tourism is travel to local indigenous communities that have invited outsiders to experience their customs, food, lifestyle, and set of beliefs.
These communities manage both the impacts and the benefits of this tourism, strengthening their self-governance, economic alternatives, and traditional ways of life in the process.
Key Characteristics of Community-based Tourism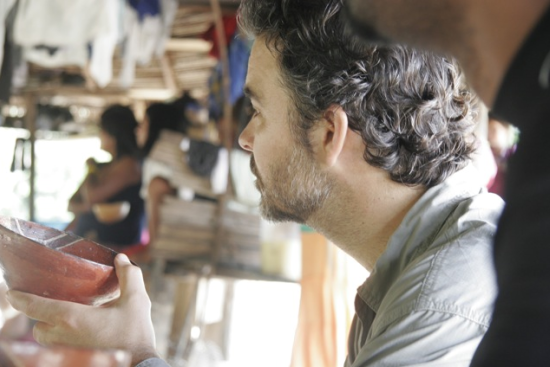 Community-based tourism is defined by three characteristics: indigenous leadership, sustainability, and cultural immersion.
Indigenous Leadership
Community-based tourism is managed by indigenous communities. This means the community assumes collective responsibility for all aspects of your stay, including accommodations, internal travel, local food, and cultural activities.
Communities reap the benefits from tourism revenue, making community-based tourism a sustainable alternative to many travel organizations, which often do not work in solidarity with the communities and environments they use.
Through community-based travel, collective wellbeing is valued over corporate or individual profit.
Sustainability
Communities will only accommodate as many people as they are able, keeping in mind long-term sustainability, and avoiding unnecessary strain on their own resources. Meals generally draw on local agriculture, and communities will not take on more guests than their housing and energy resources can effectively support.
Aside from physical resources, revenue from community-based travel helps to sustain indigenous cultures and traditions in a rapidly changing world.
Cultural Immersion
Travelers are able to experience the diversity and customs of another culture, and to interact with the community. Unique lodging, cuisine, and activities form a foundation for increased knowledge and awareness of another culture, different set of beliefs, and social norms.
Why Should I Choose Community-Based Tourism?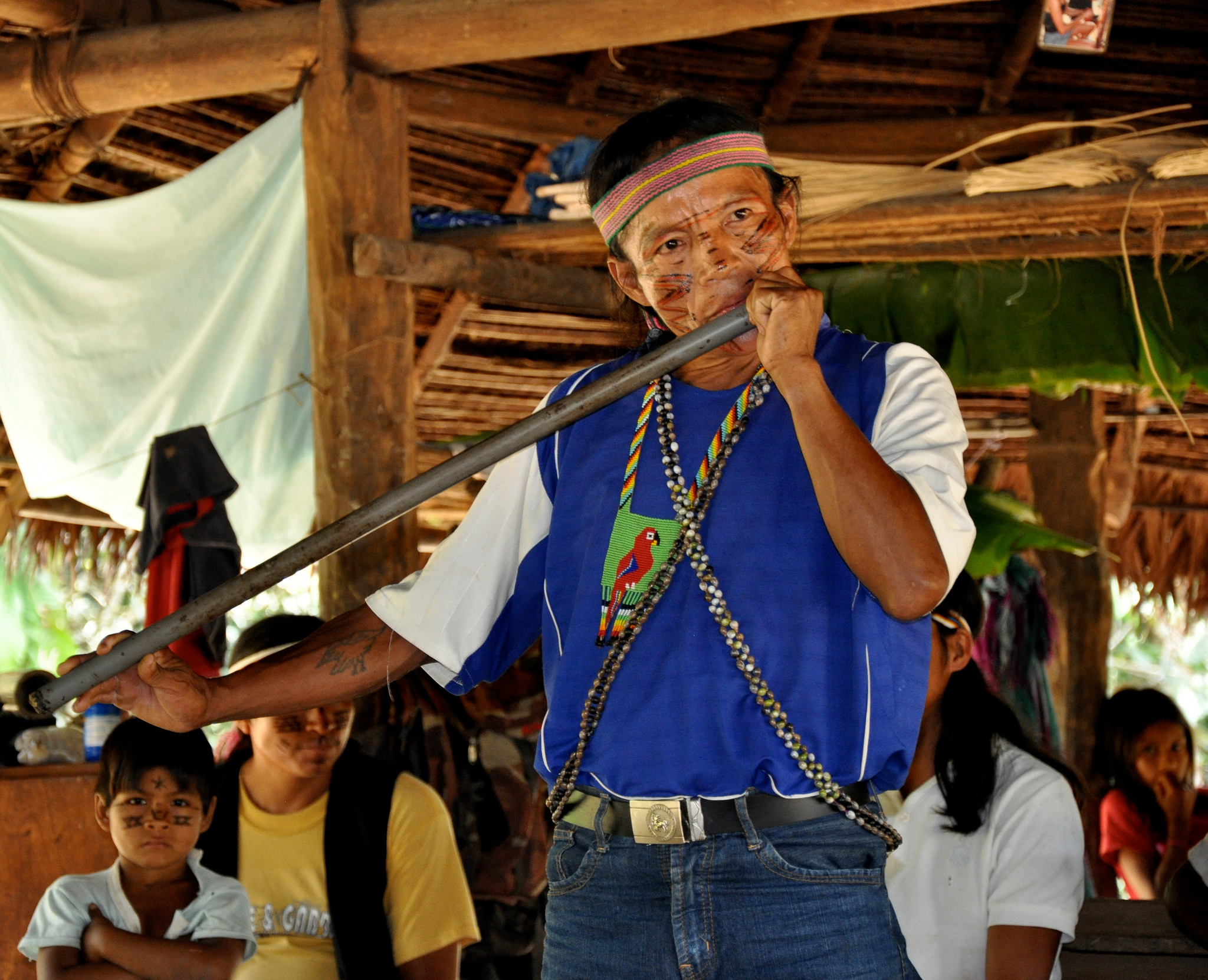 An Achuar elder plays the flute to visitors during a culture exchange deep inside Ecuador's Amazon rainforest.
By choosing community-based tourism and travel, you'll be respecting the place you are visiting and its ancestral stewards, while still enjoying an unforgettable journey.
Hands-on experience with another culture: See, hear, touch, taste, and do things you might never have done otherwise.
Deeper connection with people and place: Interact directly with individuals and gain immediate knowledge of how you are impacting each other's lives.
Empathy and awareness of other cultures: Gain a new perspective on culture, both your own and others, and how it shapes our lives.
Greater control over where your money is going: Ensure your tourism dollars support local communities in beneficial and sustainable ways.
Travel to Ecuador with Pachamama Journeys
Deep in the Ecuadorian Amazon, there exists a world with unique customs, beliefs, and attitudes. The indigenous people who live there embody a sacred connection to nature that is omnipresent, and permeates their daily habits of life. Visiting with them teaches us much, and provides an experience that forces us to grow in way we may not have been able to imagine. It can be exciting, renewing and ultimately, fulfilling. And at the end of our journey – we can take it home with us.
Our Pachamama Journeys to Ecuador incorporate community-based tourism and travel as a key component of these cultural and spiritual journeys. Many of these journeys also include a stay at our Kapawi Ecolodge, which proudly embodies the culture and and eco-friendly ideas that are prominent with the Achuar natives. As a participant, you'll immerse yourself in a radically different culture, while cultivating new perceptions, an illuminated worldview, and at the same time, supporting the communities you visit.