Upcoming Journeys
Our itineraries are thoughtfully organized and skillfully curated, making your time in Ecuador as seamless as possible and freeing you to focus fully on the experience.
Trips
All of our Journeys share a carefully designed flow refined over two decades.
Get In Touch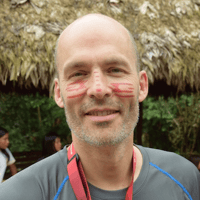 Steve Torneten has over 5 years of experience leading Journeys to the rainforest.
He will guide you through the process of deciding which Journey is right for you, booking your experience, and preparing you for the trip of a lifetime.
Schedule a time with Steve to ask questions and learn more.
SCHEDULE NOW