FUNDACIÓN PACHAMAMA
Forest Economies
Economic projects using local biodiversity to improve the living conditions of the Amazonian peoples while supporting conservation of the forest.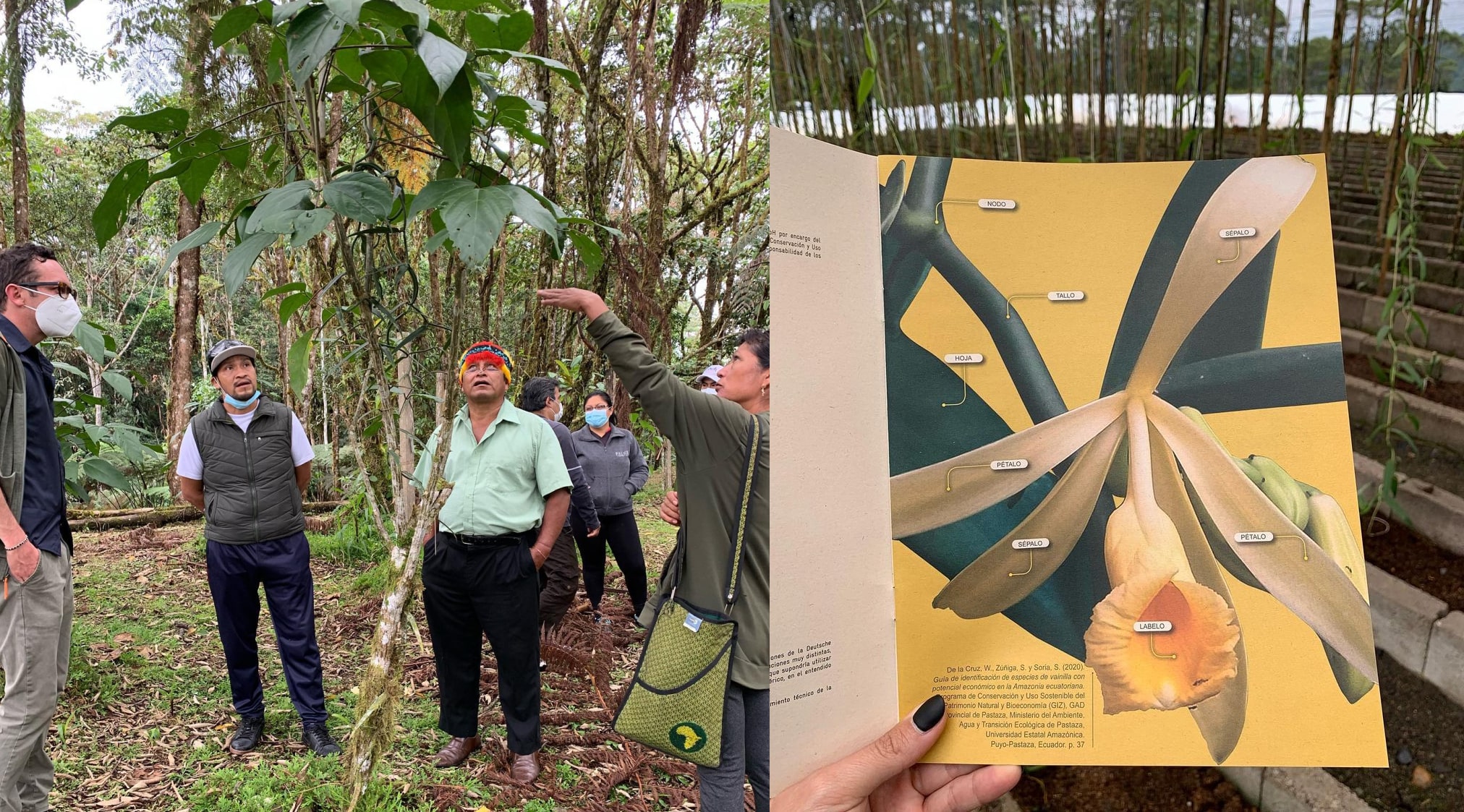 Economies for Healthy Forests and People (Forest Economies)
Fundación Pachamama's Forest Economies program generates innovative economic projects that make conscious use of local biodiversity while supporting the Amazonian people's dignity, preserving ancestral knowledge, and conserving the forest.
It is critical to the health of the Indigenous communities and the rainforest ecosystem to develop economic alternatives to extractive industries such as oil and mining. Fundación Pachamama promotes a unique development model based on the recognition of and respect for the collective rights of Indigenous people.
We work with our Indigenous partners to create a sustainable economic foundation for preserving their way of life through:
Agriculture projects such as vanilla farming and community-scale fish farming to support local food security and to create new sources of income for Indigenous communities
Support for existing ecotourism projects, such as Kapawi Ecolodge, Sharamentsa Lodge, Ti'inkias Lodge, and Naku Lodge.
Production natural cosmetics such as soaps and essential oils using local plants
Productions of traditional crafts
Finding new partners to support alternative sustainable livelihoods.
Strengthening their alliances and networks.
Currency systems to support rural development, local production, consumption and trade.
Supporting self-determination and autonomy.
Ecotourism
Ecotourism is an important tool for sustainable development, especially when biodiversity and cultural heritage are a key part of the traveler's experience. Tourism is even included in the United Nations' development agenda, contributing to several of the Sustainable Development Goals.
Sustainable tourism promotes economic growth, generate jobs, and promotes culture. And It supports the transition towards sustainability by promoting the adoption of responsible consumption and production practices, and conservation of natural resources. In areas of biological and cultural importance, such as the Indigenous territories of the Amazon, ecotourism is a clear strategy for sustainability.
Pachamama Journeys, Pachamama Alliance's ecotourism program that curates unique experiences in the Amazon rainforest, supports and brings business to several ecotourism projects in the Amazon Rainforest of Ecuador, including Kapawi Ecolodge, one of Ecuador's flagship community ecotourism projects, and other community ecotourism enterprises in Sharamentsa, Wayusentsa, and Wachirpas, in the lower basin of the Pastaza river, and Naku, a community based project from the Sapara Nation.
Cosmetics from the Rainforest
Currently, Fundación Pachamama is guiding several innovative projects in different provinces of the Amazon involving multiple communities. In the Shuar communities of Tuutinetza and Pampants in the province of Morona Santiago, there are two projects underway for the installation of an artisanal soap factory and then the production of high quality local cosmetics. The soaps are made with bio-products from traditional Shuar crops such as turmeric, ginger, cinnamon, nuts, morete and sekumur (traditional Shuar soap). In the neighboring community of Pampants, an essential oil factory will soon be installed, which will create products that can be sold in the national and international markets and made available to the local inter-community economy.
To carry out this program, Fundación Pachamama relies on strong strategic alliances through cooperation agreements with international and local organizations such as Decentralized Autonomous Governments (provincial, cantonal and parochial); Universities; and producer associations in the region who have sufficient experience and whose products are already on the national and international market.
Pepper Powder
Hot pepper powder (Acham in Achuar) is a cooking tradition among Achuar women, especially among the women of the community of Kusutkau. This is why Kusutkau will focus its efforts in the production of Acham. Local women producers will lead the development of a community enterprise to sell processed Acham to national and international markets with the support of other implementing partners. Women received the equipment and supplies needed in order to produce this safely, including gloves, eye-protective gear and hand-mills. In this particular workshop, the trainers were two women of the community. The objective is to expand this initiative to other communities, integrate it into the traveler experience at Kapawi Ecolodge in its menu, and sell this delicacy under a common brand.
Vanilla Farming
Casa Vanilla is a research center for potentially commercial vanilla species. Here, Fundación Pachamama is experimenting on how to domesticate and rescue different species found in the Amazon region in Ecuador. This center is made for local producers interested in the vanilla value chain where they will be trained in the cultivation, management, pollination, and processing of vanilla.
Casa Vanilla is a visionary project that is part of a bigger component that promotes innovative crops with low impact on the Amazon forest. It seeks to strengthen and generate capacities for the ancestral indigenous nationalities of the Pastaza and Morona Santiago provinces with an economically viable and environmentally sustainable forest product.
The project seeks to promote the production of vanilla as a contribution to the sustainable management of the tropical rainforest, developing an innovative product in the Amazon of high commercial value, that can become an important resource and tool for conservation and local development in the long term.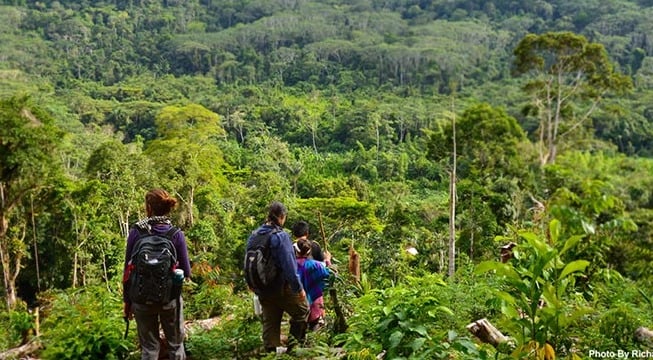 The Journey of a Lifetime
Pachamama Journeys are purposeful, transformative travel immersions that go well beyond traditional eco-tourism or adventure travel.
LEARN MORE
Support Our Work
Your donation protects the Amazon and contributes to a thriving, just, and sustainable world.
DONATE
Strategic Components and Programs